In English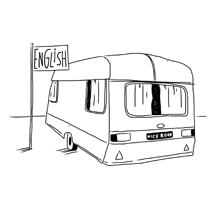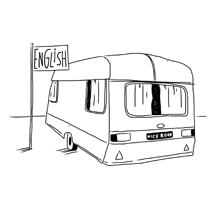 Campsite Bliss
Oh, so your English is better than your Dutch! We made this page specially for you. 'Campinggeluk' (Campsite Bliss) is a delightful feel-good novel about life on a Dutch campsite, currently only available in Dutch.
About Campinggeluk
For years, Wendy has spent her summers living the comfortable, familiar outdoor life with her husband and teenage son at campsite Zandrand deep in the forest. This summer will probably be the last they spend here together. There is an unpleasant surprise when the old caravan next door is temporarily occupied by a new neighbour: Linda. Two weeks of the humdrum banality of camping is the only holiday she can afford for her two sons now that she is divorced.
Between the tug of war, bingo evening and tropical party, the reluctant neighbours discover they have more in common than they thought, including their desperate pursuit of campsite bliss, a quest in which the campsite manager has a very special part to play.
English translation
Would you like to read Campinggeluk in English? Let me know. If there is enough interest, the novel will be translated into English – not Google Translate English but proper English!